Welcome to Abundant Living Chiropractic Center
Questions:

How long is the first visit ?
An hour and a half

Does the doctor see children?
Yes

Does the clinic accept insurance?
We accept most insurance
The ONLY chiropractic practice in Loxahatchee
Dr. Stacy-Ann Smith DC
For more information or to schedule an appointment with our Loxahatchee chiropractor,call 561-223-3340 today!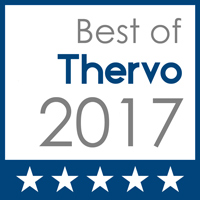 Dr. Stacy-Ann Smith is a chiropractor serving Loxahatchee and the surrounding communities since 2013. Dr. Smith has been a chiropractor since 2008. She was introduced to the exciting world of chiropractic after seeking chiropractic care due to a motor vehicle accident in 2002. Dr. Smith was intrigued by the modality of chiropractic care and specializes in the treatment of MOTOR VEHICLE ACCIDENTS, Slip and Falls and Work Related Injuries. Visiting a chiropractor within 24 hours of an motor vehicle accident will improve your joint mobility and decrease the chance of suffering from long-term soft tissue damage. Accident victims may not suffer pain immediately following an accident but should make chiropractic a priority since the longer the injuries stays untreated, the longer the healing time.
Dr. Smith and the rest of the friendly team at Abundant Living Chiropractic Center are dedicated to chiropractic solutions to target your unique needs, whether you are suffering from back pain, neck pain, headaches, or even just plain old muscular tightness and tension or if you just want to improve your overall health, our chiropractor can help you achieve your wellness goals! Please visit the testimonials page to see what our patients are saying about our Loxahatchee chiropractor and getting regular chiropractic treatments.
At your first visit to Abundant Living Chiropractic Center, Dr. Stacy-Ann Smith will explain the science behind how chiropractic care works, and give you a full evaluation to see if chiropractic care is right for you. If there is a good fit, we can develop a plan of chiropractic care that is specific to your condition and health goals.
If you are new to seeing a chiropractor and want to find out more, please email us or call 561-223-3340 to receive personalized answers to your questions from our friendly team. We also welcome referrals, so feel free to use the "Send to a Friend" link located at the bottom of every page to share our health information with your friends and loved ones.

If you would like to stay informed about modern chiropractic care or if you want to start receiving free articles about health and wellness news, please subscribe to our bi-weekly newsletter, even if you are not a patient. Once you are subscribed, you will be able to explore our member wellness section and take advantage of our animated exercise videos, wellness articles, and other resources. CLICK HERE FOR NEWS ARCHIVE
Dr. Stacy-Ann Smith
Loxahatchee Chiropractor | Abundant Living Chiropractic Center | 561-223-3340
15910 Orange Blvd Suite 202
Loxahatchee, FL 33470